More Cards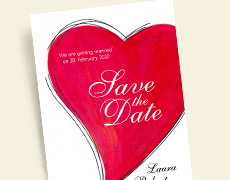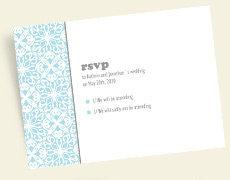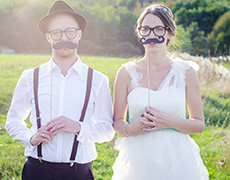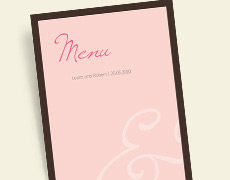 Wedding Invitations for your Big Day
Are you searching for the right Wedding Invitations so youcan celebrate the most important day of your life with your relatives? Maybeyou wish to send out stylish cards for your silver or golden weddinganniversary? Take a look at our exclusive range of Wedding Cardsand find the right card for you. By choosing one of our Wedding Cards and inserting a photograph, you will be addressing yourguests personally while at the same time expressing the importance of this day. Next to Wedding Invitations you can find exquisite designs with which to thank your family and friends or with which to make an anniversary announcement.
Choose your Wedding Cards online
Send out Save the Date Cards before you send off your official WeddingInvitations to ensure that all your guests will attend theceremony. Next to a great variety of Invitations to your Weddingyou can find exquisite Thank You Cards with which to express your gratitude andthank your guests for all their wishes and generous gifts. For the event itselfyou can create your very own Menu Cards. Your wedding is one of the happiestoccasions of your life and deserves great attention. Make sure the event isextra special and surprise your audience with exclusive WeddingCards from Bonnyprints. What a grand way to welcome your big day!